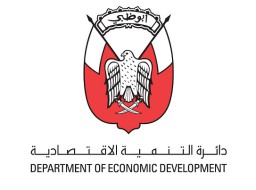 Halal Food Market Briefing – 09.10.2016 Abu Dhabi DED HQ
Halal Food Market Briefing – organized by Abu Dhabi Department of Economic Development On 9th October 2016, in Abu Dhabi DED Headquarters,
Arabco Projects had honour to be on interesting Presentations with Panel list Q&A discussion about World and UAE Halal Food Market overview.
Mr. Khaled Mubarak, Head of International Economic Studies Section, Foreign Trade & Export Support, Abu Dhabi DED, conducted welcome speech and gave attendants information about World Halal Market.
First presenter Mr. Yousef Almrzooqi, Head of International Conformity Affairs, Emirates Authority for Standardization & Metrology (ESMA), explained the role of ESMA in Halal Market.
Second presenter Ms. Nouf Ahmad Al Naqbi, Head of Certification bodies Accreditation Section, Dubai Muncipality (DAC), explained the role of DAC in Halal Market.
Third presenter Mr. Ossama Emam, RACS Quality Certificates Issuing Sevices, Marketing Manager, RACS, represented the role of RACS and Halal certification Awareness.
Forth presenter Mr. Redwan Amayri, Scientific Regulatory Affairs Manager, Agthia Group, represented the role of Agthia BY and their Holistic approach in Halal Market.
Interesting Q&A Session was conducted with all presenters. Arabco Projects Founder & CEO Petar Galović asked about Unification of World Halal Standards and gave good practice examples from Croatia – Europe efforts in Halal Friendly Tourism. Also, he invited all participants to join World Halal Day in Croatia (02nd-04th November 2016).
Prepared by: P.G.